New Panels in Progress!
THE ROUTE 66 PATHWAY PROJECT
The Route 66 Pathway Project is a charitable initiative whose mission is to support the research, documentation, visualization and communication of the Route 66 Pathway Project. This project places together the layers of facts and fictions from the past, present and future along this great American pathway. The goal of the Rt 66 Pathway Project is to produce an interactive, visually arresting work of Art and catalyzing community resource in print, on-line and augmented reality.
The Route 66 Pathway Project illustrates a great American Pathway—Route 66—in anticipation of its 100-year anniversary. In the spirit of Medieval religious pilgrimage art, Song Dynasty hand scrolls, Utagawa Hiroshige's 100 views of Edo, Giovanni Piranesi's Vedute, or Guy Debord's Naked City, the Pathway Project selectively documents, illustrates, and re-imagines the architecture, landscape, and hardscape along this important route. As an experiment in visual, environmental, and cultural representation, the project aims to capture and curate the past and present as well as the factual and the fictional. This is not the study of Route 66 as a single place. Rather, it is an attempt to document Route 66 from an "idiosynthetic" point of view—a concept driven as much by first-person perspective as it is by cultural narratives and infrastructural data about the road. Based on the structure of the original transcontinental National Old Trails Road strip map booklets produced by the Southern California Automobile Association in 1915, the Project aims to unfurl across 78 9-foot panels in a 21st-century representation of a precisely researched, mapped, explored, documented, narrated, illustrated, idiosyncratic, fact-based and fictional account of one of the great pathways across America.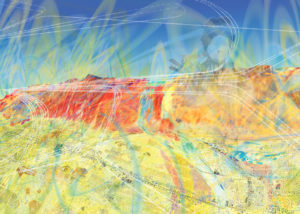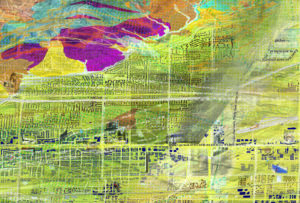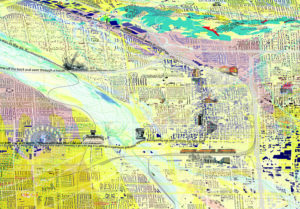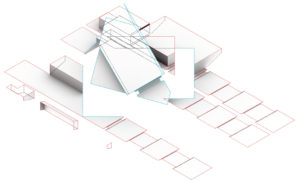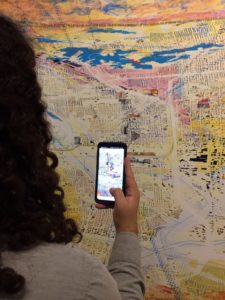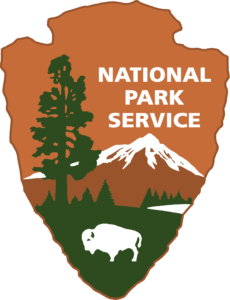 National Park Service
Route 66 Corridor Preservation Program 2022 Grant Recipient
Claremont Graduate University
Research partnership with Center for Applied Liberal Arts